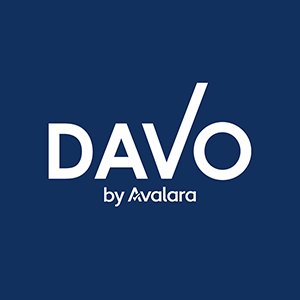 Automatically sets aside sales tax daily then files and pays on time and in full
Easy 5 minute set-up through Lightspeed with live support
One flat monthly fee – no hidden charges. First month free
Available on Lightspeed Restaurant and Lightspeed Retail

You take care of your business. DAVO takes care of the sales tax – for less than the cost of a bookkeeper or accountant.

DAVO Sales Tax is the only fully automated sales tax management service available that completely takes sales tax off your plate. It integrates directly with Lightspeed to set aside your sales tax funds daily, then automatically files and pays your sales tax on time and in full when due.

"This is the best app to take one more thing off your plate as a business owner! Customer service with DAVO is also excellent. They are always there to ask any questions that may come up."
– Jessica, Cosmic Cannoli

"Great service, and somebody is always available to answer questions."
– Richard, Richard Jones Gallery & Boutique

"DAVO is simple and effortless. There is no better way to keep up with monthly sales tax remittance. The relief of having this taken care of cannot be overstated. No more penalties or late fees. Pays for itself."
– John, Bagel Bagel Cafe

Get started with DAVO Sales Tax today by visiting davosalestax.com/lightspeed and get your first month free!
Category: Accounting, Reporting
Product: Restaurant, Retail