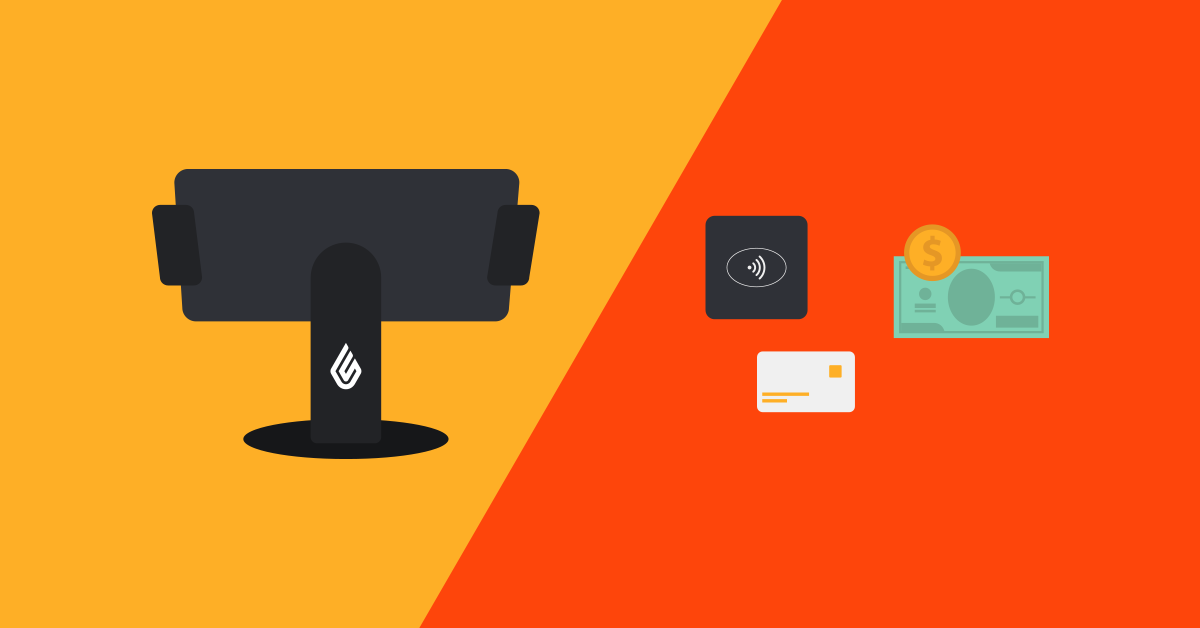 If you've been researching different POS systems, chances are, you've come across terms like merchant services, merchant account providers, payment gateway and more. Some of these terms are used in articles and marketing materials interchangeably, but have slightly different meanings, only making things more confusing.
In this article, we'll be breaking down the difference between merchant services and POS systems, as well as defining other common terms you'll see when looking into purchasing either.
How to choose the right credit card processor
Picking a credit card processor is a big decision. Learn how to find the best one for your business with our free guide.
What are merchant services?
Merchant services is a catchall term to describe all of the tools and services that a business uses to take credit card payments. While this term is related to POS systems, these entities are not the same.
What is a POS system?
A POS system, or point of sale, originally referred to the point at which a customer made a purchase, i.e. a cash register. Most modern POS systems do more than just ring up sales and process returns—they can also keep track of your inventory, pull insights on your business's performance and even help you launch and run a loyalty program. POS systems can also be connected to payment solutions, which is where merchant services come into play.
What do merchant services do?
Merchant services work together to help move money from a customer's bank account or credit card account into your business bank account. There are several steps involved in this process:
A customer hands you their credit card to pay for an item.

The card is swiped, tapped or inserted into a credit card terminal, or entered manually.

Your credit card terminal is connected to a payment processor. The payment processor checks to see if the customer's banking institution will approve the transaction.

If the transaction is approved, then the purchase is complete and the customer walks away with their item.

The payment processor takes a small fee from the amount the customer paid and deposits the remaining amount into your bank account.
What kind of merchant services does your business need?
In order to accept credit card payments in store and online, you'll need:
A credit card processing terminal.

This is the machine that you insert your credit card into when you checkout.

A payment processor.

The terminal only works if you also purchase a payment processing service. However, not all processors are created equal. While every processor will take a small fee with each transaction, it's best to look for one with

no hidden fees

.

A merchant account.

This is a type of business bank account that lets you accept and process card transactions.

A payment gateway.

Since you can't insert a credit card into a physical terminal while you're online shopping, you need a payment gateway in order to accept payments for your eCom store.
A point of sale system.

Most modern point of sale systems come equipped to handle card transactions, and can help you track sales, pull

advanced reports

and so much more. An integrated payment processor will link directly to your point of sale to minimize both fraud and human error.
Integrated payments vs. non-integrated payments
Payment processing can either be integrated or non-integrated with your point of sale. With integrated payments, your payment processor and POS work together, so that when a customer inserts their card, the amount they're paying is automatically recorded in your POS. You can then use this data later on to see how many sales you've made and for which amounts and items.
With non-integrated payments, you need to manually input the sale amount in your terminal, and then manually mark the sale as complete in your POS. This is much slower and inputting numbers manually means there's a higher chance for errors.
Merchant account providers vs. payment service providers
Merchant account providers are companies that offer merchant accounts, which are bank accounts needed to accept credit card payments. Merchant account providers help you open this type of bank account and can also pair you with other necessary tools to take payments, like a credit card terminal, payment gateway and POS system.
Instead of giving each business their own merchant account, payment service providers put funds from all the businesses they work with into one merchant account, and then distribute them accordingly into each business's bank account. Like merchant account providers, payment service providers can also set you up with related software and hardware (POS, payment gateways etc.). It's typically faster and easier to sign up and get started with a payment service provider than a merchant account provider.
Choosing the right merchant services for your business
There are many different components that make up merchant services, so you have a lot of options for your business. To make the best choices, ask yourself the following questions:
Which kinds of payments do you want to accept? Do you want to accept credit cards and offer contactless payments or accept cash only?

Are you going to be taking payments in store, online, or a combination of both?

Do you need a POS system, a credit card reader, a payment gateway, or all three?

If you plan to accept credit cards, what is your budget (keeping in mind that there are fees for each transaction)?
The answers to each of these questions will help you narrow down your search and find partners and products that work for your specific needs.
Get started with everything you need to take payments in store and online
Flexibility is the new norm when it comes to payments. From contactless to gift cards to Apple Pay and Google Pay, customers expect your business to accept payments in many different forms.
Looking for merchant services that integrate seamlessly with the rest of your business? Talk to an expert to learn more about how Lightspeed Retail, Payments and eCom can help you work smarter.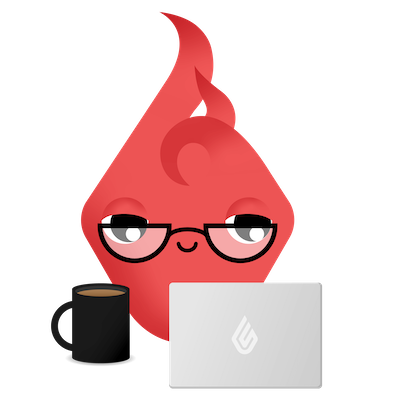 News you care about. Tips you can use.
Everything your business needs to grow, delivered straight to your inbox.