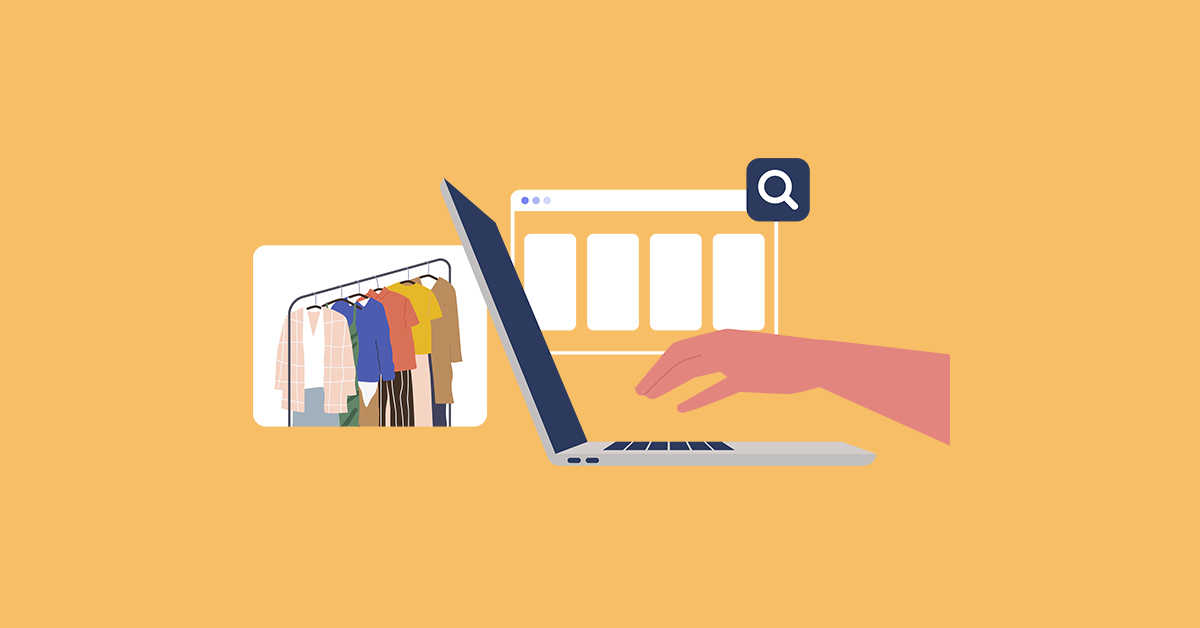 Running an online clothing boutique is a great way to have a retail business without taking on the overhead of a traditional brick-and-mortar operation. Unless you plan on manufacturing inventory for your online clothing shop, you'll need to source apparel from wholesalers and other creators. We'll show you how to do just that in this guide on how to get inventory for your online boutique.
Here's a look at the specifics of what we'll cover:
Save time on inventory management
Get our easy-to-use template and start saving time and energy on your inventory management work.
How to get inventory for an online boutique: Where to buy clothing wholesale
If you want to know how to start an online boutique, one of the first things you'll need to do after writing your clothing store business plan is source inventory. If you're looking to go the wholesale route for sourcing apparel, you have three primary routes you can take: attending trade shows, working with online wholesale suppliers and working directly with manufacturers.
1. Wholesale boutique clothing trade shows
Attending a trade show is a great way to get inventory for an online boutique because you can touch the fabrics, see the quality of the clothes and network with brands and suppliers while you're there.
Keep in mind that most trade shows require you to prove that you're a fashion buyer, such as by uploading a business card or sharing your job title and business name upon registration.
Some of the most popular trade shows for wholesale boutique clothing are:
2. Wholesale clothing websites
If traveling to a trade show isn't an option for you, you can also source apparel via wholesale boutique clothing websites. Purchasing inventory online will be more hit or miss than attending trade shows because you won't know the quality of the items until you receive them. To mitigate disappointment, see if the wholesalers offer samples.
Just like with trade shows, you'll need to prove that you're a fashion buyer to gain access to wholesale inventory and pricing.
Check out these wholesale boutique clothing websites to get started:
Curating a list of online wholesalers is an important part of learning how to start an online boutique. Keep in mind that many trade shows also offer online shopping platforms or virtual trade shows because of the COVID-19 pandemic.
3. Work with manufacturers
Instead of working with wholesalers, you can also work directly with manufacturers to get inventory for your online boutique. If you find products you like at other online shops, look for a manufacturer or brand name in the product description. Then, research the brand and, if possible, contact them directly to see if they offer wholesale pricing.
How to vet wholesale suppliers
Investing in inventory with a new supplier can feel intimidating. Take these measures to ensure you're working with trustworthy wholesalers and manufacturers:
Ask the supplier for references, then contact the references and ask them how they like working with the supplier.

Find out if you'll be working with a dedicated sales representative. If not, your requests may slip under the radar.

Pay attention to the sales rep's communication style and responsiveness. If they take days to respond to an email and don't have the answers you need, then you'll probably have a frustrating working relationship. If they respond promptly and are organized, then you could be looking at the beginning of a mutually beneficial partnership.

If possible, visit the supplier's warehouse or ask for samples. While in the warehouse, observe how organized the inventory is. Feel the products and test for quality.
For more tips, check out our guide on how to buy wholesale.
How to store and organize your inventory
Here are a few pointers that will help you organize, store and ship your inventory to make your life easier, and keep your customers happy.
1. Organizing your boutique's inventory
The key to well-organized inventory is creating a system and using software to keep track of stock, sizes, stock-keeping units (SKUs), sales and more.
When you use a retail POS that has an ecommerce component, like Lightspeed, you can easily upload your inventory into a centralized dashboard. Whenever you make a sale, quantities are automatically updated and you're notified, so that you can jump to the fulfillment process.
2. Storing your online boutique's inventory
The benefit of running an online boutique is that you don't need to rent a storefront. If possible, begin your business by storing your inventory at home. When you grow out of your space, consider renting out a warehouse or storage unit.
You'll need shelves and bins for at-home storage. Look for clear bins that close, so that you can easily see your inventory and prevent them from getting damaged, wet or mildewy. Consider adding odor-eliminators to your bins to keep your inventory fresh.
Create a labeling system for your bins and items. Add SKUs to your ecommerce software and add these labels to your inventory to make them easy to find.
It's important to stay organized. You can develop your own storage system, or look for inspiration from around the web. YouTube is a great resource for inventory storage systems. Check out this video from Empty Hanger for one example of an at-home storage system, or this video from Jenna Jade for another example of a low-cost, simple storage system.
3. Shipping inventory
When a customer makes a purchase, your ecommerce software will notify you. Then it's time to package and ship the order.
Keep shipping materials on hand. Stock up on poly mailers, boxes, tissue paper, plastic apparel sleeves and packing tape.
To save time at the post office, purchase a scale and shipping label printer. Look for fulfillment tools that integrate with your ecommerce software to import orders and print labels in bulk, and automatically send customers shipping notifications and tracking information.
How to set prices for your online boutique
There are several ways to set prices for your online boutique.
The first strategy, which is called the keystone markup, involved simply doubling the wholesale price. This strategy is used across the industry. However, it may not give you enough of a profit margin as it doesn't take your costs (such as labor, shipping, marketing, software and discounts) into consideration.
The second method is to use the manufacturer's suggested retail price (MSRP), which, as the name suggests, is the price that the manufacturer recommends you sell the item for. Some manufacturers mandate an MSRP, which doesn't take your costs into account. Other manufacturers simply offer the MSRP as a suggestion, to help put their retailers on a level playing field.
The third strategy is to use the absorption pricing method, which involves adding up the costs incurred to run your business (including labor, marketing, software and the cost of your inventory), dividing it by the number of units purchased and adding your desired profit margin.
Wrapping up: How to get inventory for an online boutique
Creating an online boutique is an exciting opportunity to run a retail business without spending a ton on overhead. Now that you understand how to start an online boutique, here's a checklist for how to get inventory for your online boutique:
Buy clothing wholesale through one or several of the below methods:

Trade shows

Online wholesale sites

Working directly with manufacturers

Vet suppliers by:

Asking for and contacting references

Finding out if you'll be working with a dedicated sales representative

Paying attention to the sales rep's communication style and responsiveness

Visiting the supplier's warehouse and/or reviewing samples

Store and organize inventory by:

Using ecommerce software to organize your stock

Creating a system to store your inventory

Purchasing shipping supplies and using a fulfillment software that integrates with your ecommerce software to ship orders

Set prices using one of the following methods:

Keystone method

MSRP

Absorption pricing method
Looking for an ecommerce platform that can take your online boutique to the next level? Talk to us to learn about Lightspeed eCommerce.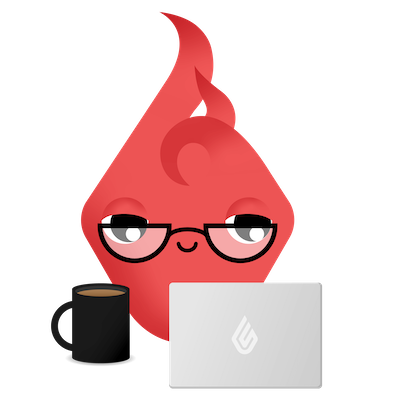 News you care about. Tips you can use.
Everything your business needs to grow, delivered straight to your inbox.