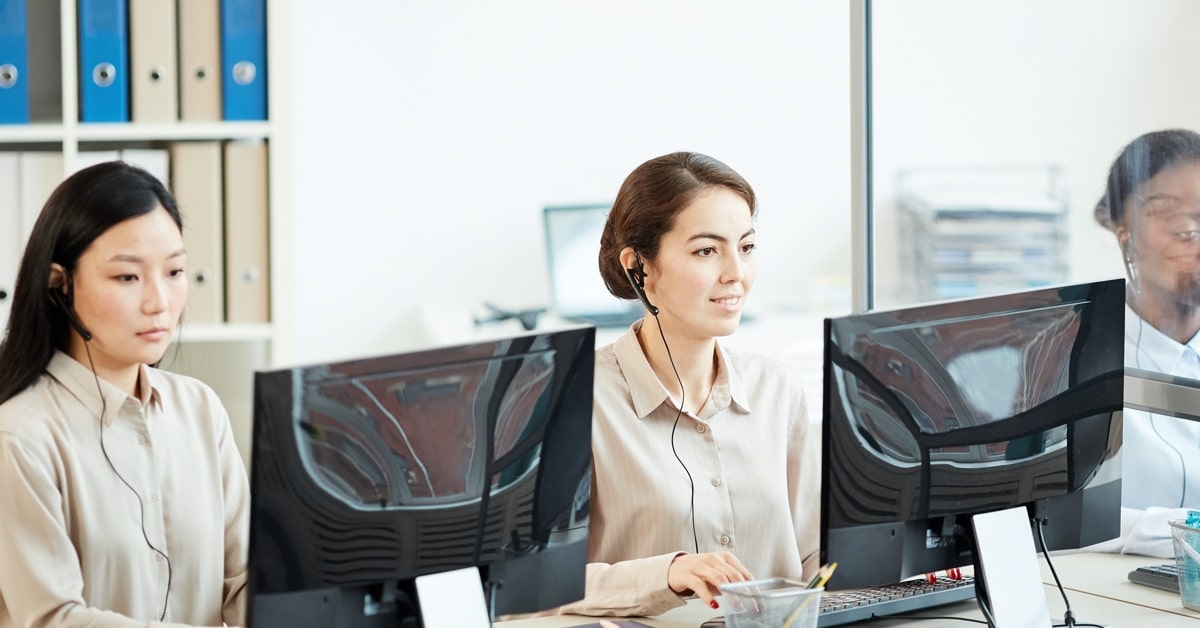 Tee Time Reservations – The Way We Used to Do It:
It's a common scenario among golf courses – a busy Saturday morning and there's a line that's practically extending out the pro shop door. In addition, the shop phone is ringing off the hook with people looking for last minute tee times. Sound familiar? Seems stressful, don't you think?
A situation like this is not only hard on you and your staff; it often affects business as well. If you're still taking reservations over the phone, you can do so much better – for your staff AND for your business. Not having a better strategy for handling these customers can cost your business valuable data, resources, and even revenue.
Utilizing a tee time reservation call center and online scheduling system provides benefits that improve the customer service experience from both sides of the counter, saving all parties time and money, resulting in greater satisfaction for everyone involved.
The days of staffing your golf shop with a half dozen professionals to answer the phone calls of eager golfers hoping to get a tee time on your course are over. After all, it's costly to the golf facility, tedious to the professionals who did not become golf pros to answer phones all morning, and frustrating to the golfers as they wait for someone to pick up their call. With each passing minute, they're wondering if they'll ever get through, never mind actually securing the tee time they desire.
Golf professionals enjoy making golfers better players – they love helping people improve their game through instruction, often utilizing the best teaching technology in the industry. They're also present to offer their club fitting expertise, ensuring students and golfers are playing with equipment that suits their skill level, body type, and physical capabilities. By giving lessons and selling fitted clubs, they are helping local golfers improve their skills, have more fun, play more golf, and patronize the many services that their course or club provides, generating increased revenues facility-wide. So, why not free them from the ever-ringing golf shop phone, and let them do what they love to do, grow the game and your facility's bottom line?
Tee Time Reservations – The Way We Should Do It:
Online booking sources have somewhat alleviated golf shop phone calls, as customers book online in real time and the course's tee sheet is always current. However, this reduction in phone reservations amounts to not much more than 20%. The vast majority of tee times are still booked via a customer phone call. But, as detailed already, golf courses need a better strategy for managing those phone calls. Golf industry leaders understand that freeing up their front line golf professionals to teach, facilitate events, sell merchandise, and promote the game, is the key to advancing the success of the club and develop the vital relationship that these same leaders will confirm are necessary for long-term success in this business.
Luckily, we are living in highly-advanced times of great technology and convenience. There are innovations that can help eliminate the phone calls to your shop forever. Incorporating an online booking system, with an outsourced tee time booking call center, helps golf facilities of all types and sizes achieve their goals and better serve their clientele, the latter being the number one objective in a service industry like golf. A couple of decades ago, many would have considered this a crazy notion – those days are gone, however. When you think about it, it makes sense to send these simple, yet time-consuming, calls to an organization of trained specialists who can handle reservations quickly and efficiently.
Still not sure if these ideas would work at your facility? Hesitant to take that next step in advancing your golf operation? Here are four proven reasons why tee time call centers are an excellent option for reducing inefficiency and increasing revenue, while improving the service you provide your customers.
1. Data capture is guaranteed:
Employing an external call center to administer to the phone calls that used to inundate your golf shop serves many purposes and provides great benefits. Many players who call in to book tee times are not in your system. They might reside right down the street, but until they visit your course for the first time, the valuable data of who they are, where they live, and what they like are mysteries to you and your marketing staff. Call centers capture all the pertinent data that you can use to promote club events, golf shop sales, and the various amenities you offer. Once that initial connection is made, and a phone center representative has provided the vital customer service that your facility strives to offer, that individual's email address, phone number, and credit card will remain on file. It is now up to you to get the most out of that new customer, and demonstrate your high level of service, making them want to return again and again.
Capturing this data is critical for marketing purposes. Having a customer's email address or phone number allows golf courses to generate those valuable and lucrative repeat visits via automated email and text message marketing campaigns. Having a customer's credit card number already on file reduces friction for purchasing a round and increases the likelihood of the player coming back. Knowing the golf ball they play, apparel brand they prefer, or preferred time to play opens up opportunities for increased sales while providing exemplary service that will impact the customer in wonderfully-positive ways. To achieve any of this, you must have a reservation call system in place that answers their call in a timely manner and attains the data discussed, ultimately getting them in the door to experience all you have to offer.
Not challenging the status quo is doing your business a disservice. It is very difficult, and often unlikely, that your in-house golf professional answering the phone in a busy golf shop will be able to secure that vital data, costing your business the opportunity for a long-lasting relationship with that individual. Consider it a missed opportunity – now multiply that by hundreds of players, costing you thousands of dollars in greens fees, cart revenue, golf shop sales, and food and beverage income.
When you put a call center strategy in place, you ensure that a specialist, who is not working out of a busy golf shop, can calmly ask for the caller's personal information, and accurately enter it into the golf course's database. In fact, this simply becomes part of the process. Gone will be the days of customers asking why that information is needed. You will have their updated data with each tee time reservation secured.
2. Return on Investment:
Many GM's and Head Professionals might be wondering about the cost of such services. It is true that some facilities will absorb the cost more easily than others – but the benefits are universal, regardless of the numbers that appear on your balance sheet. Of course, there are costs associated with using a call center, typically about $2.50 per round booked. However, these costs can be easily justified in terms of Return on Investment (ROI) when considering the off-hour bookings recorded.
Here's how tee time call centers can help you increase revenue:
Most golf courses are open between 6:00 AM and 6:00 PM, meaning that these are the only hours that customers can call and reasonably expect to get someone on the phone to book a reservation. The problem is that customers don't call solely between these hours; they may call early in the morning or the night before. A golfer calling to book a round at 5:00AM is going to play golf somewhere, whether it be your course or somewhere else. Not taking that call represents missed opportunities and lost revenue.
Call centers have extended service hours, so when that golfer calls late in the evening after finally securing his foursome, the call is answered, tee time booked, and revenue received. The data is recorded and a customer is relieved. All of these factors generate revenue for your facility and create a happy and satisfied customer. As you can see, there is immense value in this, considering all the benefits highlighted here.
3. Better Customer Service:
Whether calling a golf shop, a doctor's office, or your local deli for a sandwich, there's nothing worse than being put on hold, and then having to deal with stressed-out employees, who obviously want nothing more than to get off the phone as soon as possible. These scenarios do not represent the level of service that golf courses strive to provide, and quite frankly, must achieve for long-term success.
Call centers offer customers a calm, relaxed, and friendly phone booking experience that isn't rushed. These employees are there for one reason, to take customer phone calls and give the best service possible. They are adept at attaining the vital data that was discussed earlier and that leads to repeat customers and continued success throughout your club.
A good booking experience is more important than you may think, since it represents the first touch point a customer has with your business. If you call a restaurant for a reservation and are placed on hold, get the runaround, or simply encounter a hostile employee, the odds that you will be dining there soon are remote. So, remember this scenario the next time one of your golf professionals is fielding one tee time phone call after another while cooped up in a corner office, instead of teaching his or her students, and growing the game for the future.
4. Efficiency and Cost Savings:
Golf professionals should not act as call center employees when the pro shop gets busy. It is an outdated business model that requires the trained experts of the game of golf to be on the phone, when they could be greeting customers, checking players in quickly and efficiently, upselling merchandise for increased golf shop sales, or fitting clubs and giving lessons. These are the primary responsibilities of golf professionals who grow the game through education and improvement, leading to increased rounds of golf played at your facility, as well as your competitor's down the road. It is true that everyone wins when new and proven methods of business are employed – a tee time call center helps achieve your objectives. Using a call center strategy is one way to increase efficiency and outsource tasks to a focused team of specialists. Busier golf courses may even reduce staffing costs by redirecting individuals to positions that generate increased revenue and maximize their skills.
Key Takeaways:
Tee time reservations have definitely changed with the advent of online booking, mobile apps, and online marketplaces. Even as these methods of tee time reservations become more popular, as technology continues to advance, phone reservations will remain a highly-prevalent and much-desired method of reserving tee times. Golf course managers need to understand that handling these calls is not as efficient to their operation, or satisfying to the customer, as they should be.
With the benefits clearly highlighted, and the cost defined, the good news is that outsourcing this simple, yet important task to a tee time reservation call center is an excellent strategy for capturing more value, data, and improving service. It will also ensure a more efficient golf operation, where staff enjoys their work and excels at the tasks for which they have been educated and trained. If you see examples like the ones detailed here – bottlenecks, poor service, and inefficiencies – in your pro shop, this may be a new strategy to consider. Try taking your business to the next level, and witnessing first-hand the benefits of technology, collaboration, and the very highest-level of customer service provided through reservation call centers.
Tee Time Central
Tee Time Central is the extension of your pro shop. Focus on the golfers onsite and let the experts take on your phone line. With a dedicated call center, a powerful booking engine and a sophisticated reservation system, your facility can be managed with ease.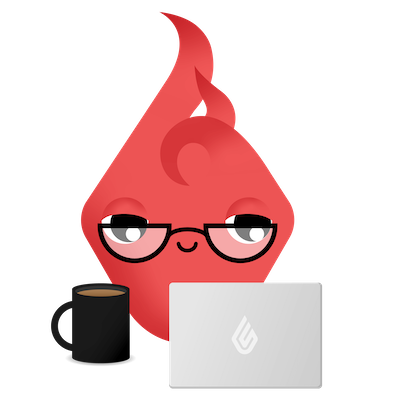 News you care about. Tips you can use.
Everything your business needs to grow, delivered straight to your inbox.